Mini Giants - Finch UPS System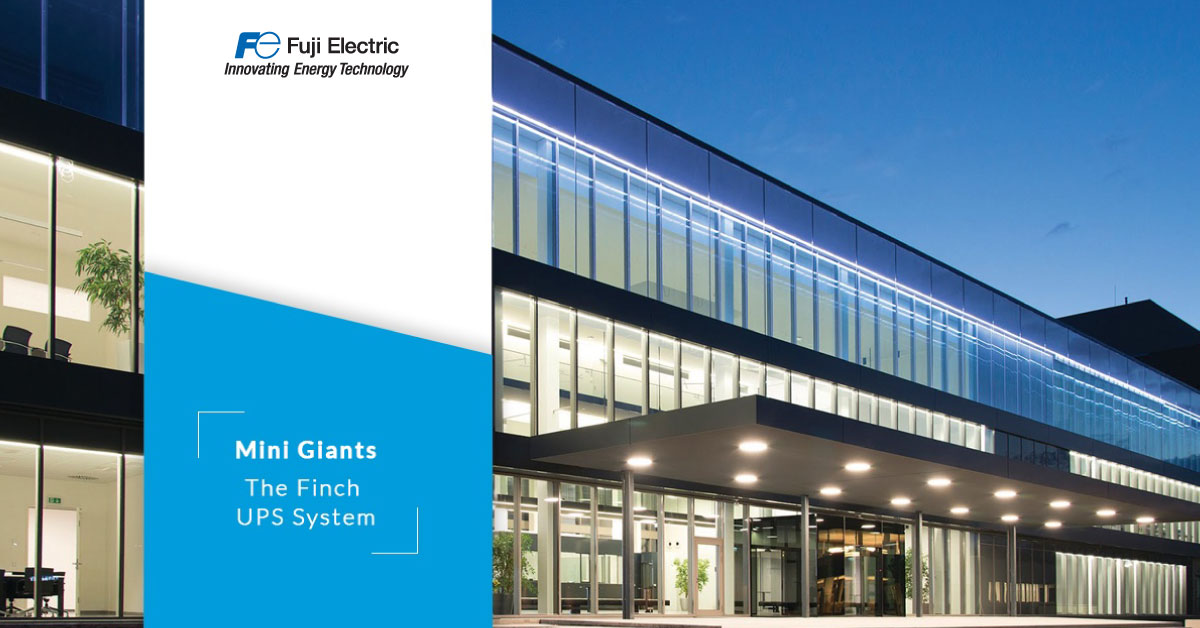 New Age Systems
As the technological era advances, the power demand and supply increase. We have more devices and machines to run and therefore need consistent and efficient power backup in equal proportion. IT&ITES, data centers, processing labs, and more needed a compact and intelligent solution to provide a reliable power backup solution.
As a result, the Finch range of UPS systems was born into the market. These systems were designed to meet the requirements of IT/ITES, specifically, SME, Medical, and Small Offices requirements. The Finch series of UPS systems was launched with a capacity range between 1 and 30kva. The Finch series of UPS consists of the Finch PW for single-phase input and single-phase output in the range of 1-10kva. It is specifically designed for usage in places with poor power quality and provides high power density with an extended backup time in a compact size, which is ideally suited for ATM's banks.
Finch PG for three-phase input and single-phase output is available in the range from 10 to 30kva. It has an output power factor of 0.9 providing higher power density and delivering 12.5% more power than conventional UPS. Its DSP technology and dual mains input give secure power in areas with poor power quality.
For areas with space constraints, the Finch RT is a suitable option as it is available in Rack as well as Tower mount options. It is available in the 6 & 10kVA range offering flexibility.
Highlights of Finch Series:
"Finch series of UPS is a full feature IGBT based Transformer Less UPS with a small footprint; it is designed to offer an efficient and reliable power backup solutions for critical operations and processes as well as equipment and machines. It is ideally suited to offer power solutions for small medical labs, clinics, data centers, and SOHO and SME's IT requirements. It offers customers a reliable power solution in challenging Indian power conditions, including a very wide input voltage/frequency window and offers better output voltage regulation, frequency regulation, internal bypass, input power factor correction, and low THDi."
Continuous Innovation
We have not stopped the process of innovating and evolving our technology to provide the customer with the most befitting solution to their power requirement. The journey in UPS systems has brought us at Consul to this most recent product; Single Phase and Three Phase Online UPS systems. These devices have proven to do more than provide backup power. An Online UPS system can play the part of an "electric firewall" between the power being received by the utility and the sensitive electronic equipment.
Fuji Electric has customized solutions for power supply and monitoring problems across industries and businesses with one of India's widest and most inclusive range of UPS systems. Comprising of a range of UPS systems, including the Finch series for small offices and clinics and the Falcon series for large corporate, data centers, manufacturing facilities, and the Falcon 1000 series, specifically as an Industrial UPS for industrial applications. We have a solution for all of your power backup needs.
Get in touch with us.