Energy
Fuji Electric manufactures a range of energy solutions, including online UPS for key applications in industry and achieving high efficiencies in harsh environments. In addition, Active Harmonic Filter, Solar inverters, Servo Voltage Stabilizers, and Static Transfer Switches provide industry solutions to critical problems.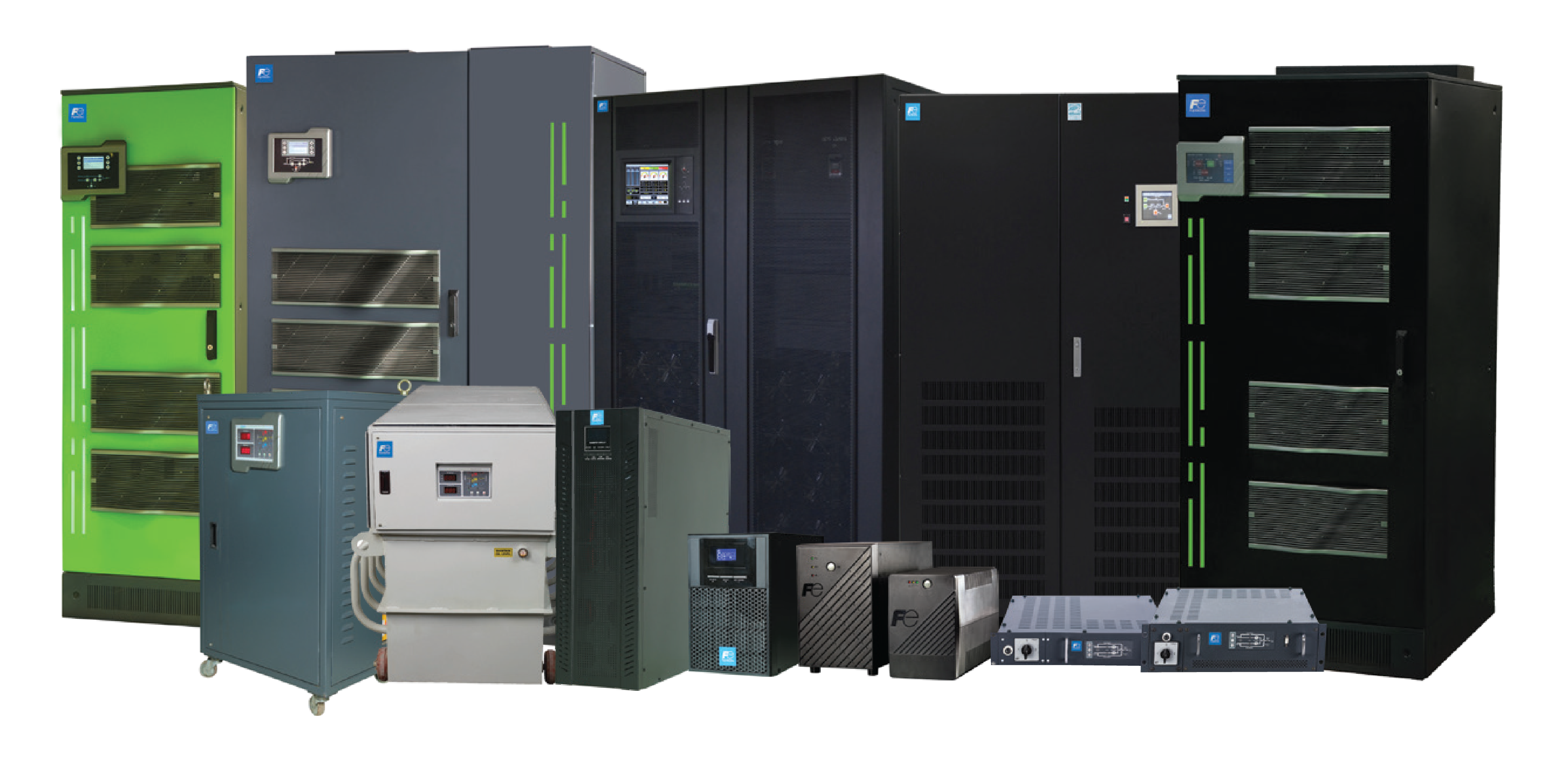 ENERGY
Fuji Electric improves energy efficiency
Fuji Electric manufactures a wide range of protective energy products designed to be configured based on the ground conditions, the applications that they will be used for and the sensitivity of the equipment to be protected.
From basic line interactive UPS for individual equipment to complex modular UPS solutions for data centers, there's a wide set of evaluations to be made to ensure that installations function with the maximum efficiency in a defined environment.
Fuji Electric considers every aspect, from power quality to Power Usage Effectiveness (PUE) to the Total Cost of Ownership, keeping in mind both direct and the indirect costs (Capex and Opex) to determine the solutions that work best for customers.
With decades of experience in thousands of complex installations across the world, Fuji Electric is uniquely qualified to determine the best possible configuration to meet client needs.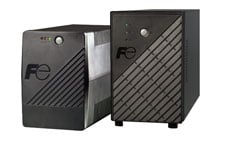 Line Interactive UPS
For business-critical applications requiring long backups and high predictability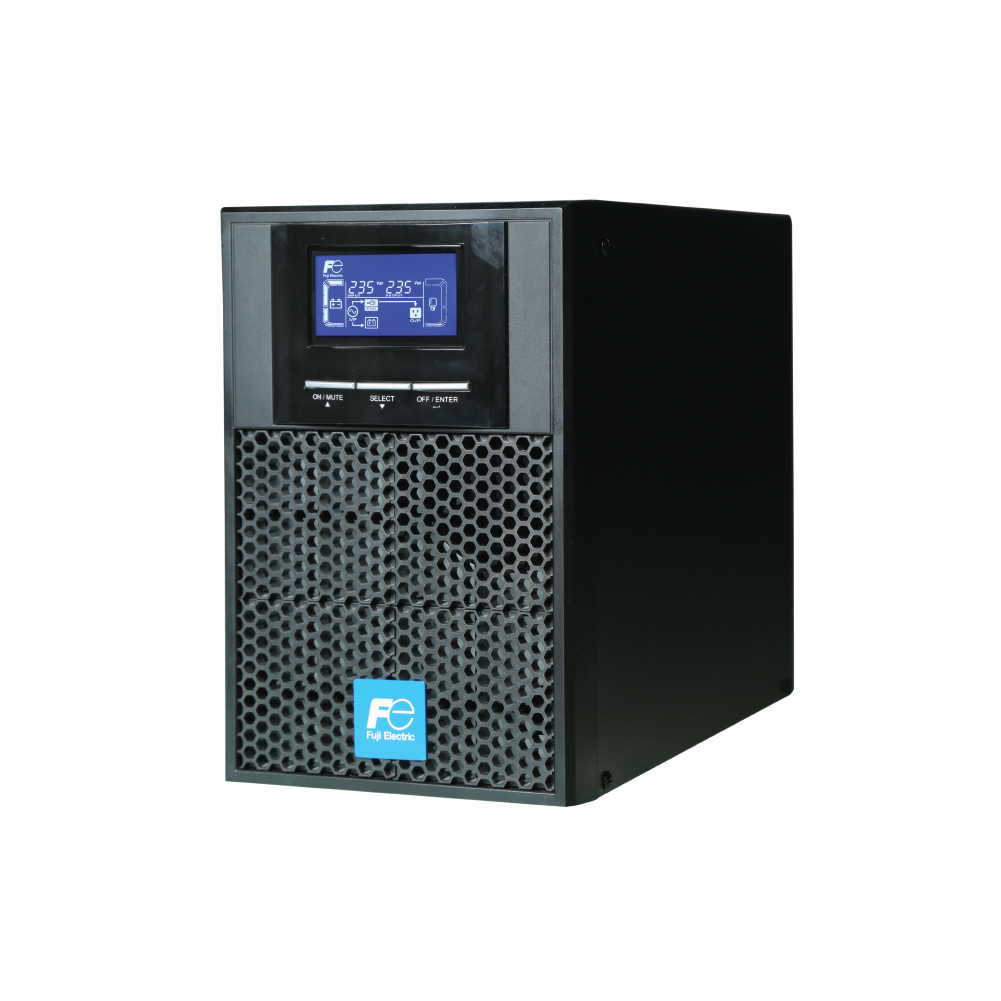 Single Phase UPS
Functions in remote locations where power quality and transmissibility are major drawbacks
Automation
Fuji Electric has Advanced Automation Solutions for Industry
Fuji Electric offers complete solutions for machine and factory automation. Fuji Electric offers servo motors and amplifiers for a full motion control system, which can offer precision and accuracy for different machine applications. We also offer a full range of programmable controllers, which can be integrated with industry leading servo systems, drives and Human Machine Interface (HMI).
Fuji Electric is the leading Japanese Process Automation Solutions provider for a variety of industries like Steel, Cement, Power, Boiler, Water and Waste to Energy (WtE) applications. We automate process plants using our extensive domain knowledge to achieve stable operation with minimal maintenance by providing both high-speed control and monitoring while using optimal control technologies to achieve efficient operations and energy use.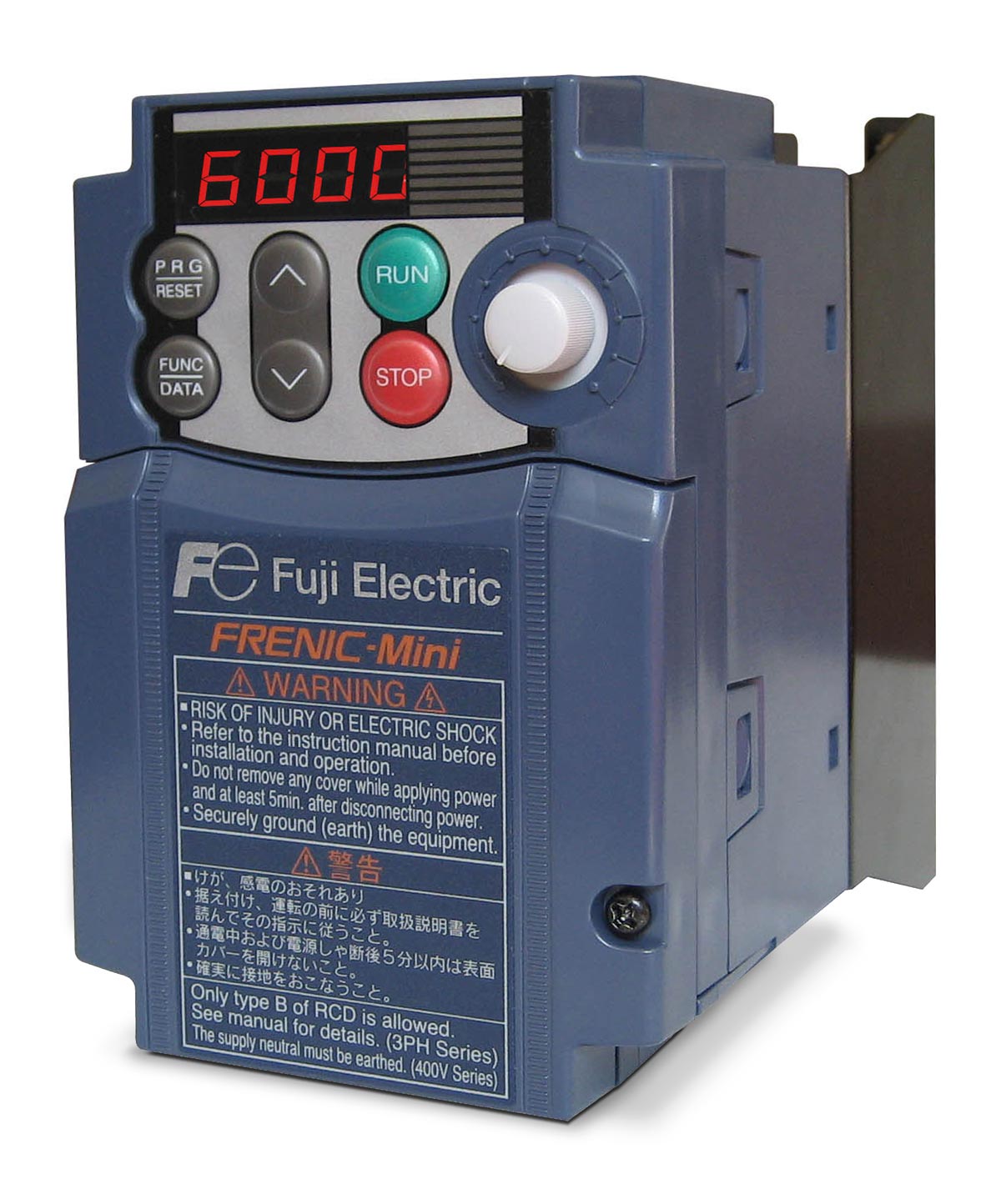 Low Voltage Drives
Low voltage AC drives help to adjust the speed and torque of standard AC motors.
Medium Voltage Drives
They are also known as VFDs or Variable Frequency drives and are used to control torque and speeds in industrial powertrains
SOLUTIONS
A complete set of Power backup and Efficiency solutions
Fuji Electric offers one of the broadest ranges of power backup solutions for the India market. Leveraging the strength of local R&D and advanced 3-Level IGBT Fuji Electric technology, our UPS products are available from 1kVA to 4,800kVA.
Fuji Electric has unique capabilities to develop and supply engineered UPS solutions in India for Core Industries like Oil & Gas, Cement, Steel as well as Thermal, Solar and Nuclear Power Plants apart from Infrastructure projects for Metros, Airports, Smart City projects and Ports. We also offer fully engineered UPS solutions including Distribution Panels, Servo Stabilizers, Input, Output and Bypass Transformers as required for critical applications.
FIND OUT MORE
SERVICES
An expert service network across the country
Fuji Electric India has one of the largest Pan India service networks represented by over 400 trained service engineers in more than 80 locations spread across the country. Fuji Electric India Service engineers are factory trained and are also provided with the latest tools for solving the problem during their first visit. Adequate spares are maintained locally to reduce the TAT (Turn Around Time) for resolving any field complaint
Energy Services

AMC for UPS, Stabilizer, Inverters and other power products

Comprehensive Annual Maintenance Contracts (CAMC)

Battery Replacement Services

Remote Monitoring

Stabilizer Oil Replacement

Power Audits

Stabilizer Retrofits

Rental UPS and Stabilizers

Annual Maintenance Contracts (Labour - AMC)
FIND OUT MORE

Repair and Retrofits

AMC Service & Lifecycle Extension

Start-up Service

Field Services

Training

Project Engineering & Commissioning

Asset Management

AC Drives

Gas Analyser systems

Energy saving audits

Drives Refurbishment
FIND OUT MORE
Fuji Electric
Helping customers optimize their power protection & energy consumption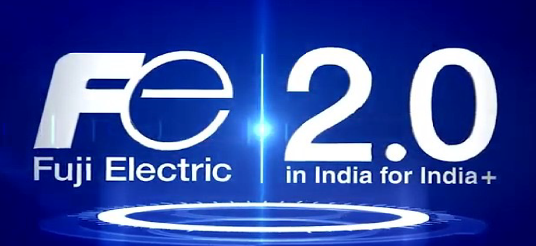 About Fuji Electric
Fuji Electric has over three decades of experience serving the Indian market. Initially, we operated in India through Joint Ventures. In 2009, Fuji Electric India Pvt. Ltd., a 100 % Subsidiary of "Fuji Electric Group" was established. The acquisition of Consul Neowatt, the largest Indian UPS company in 2019 was central to Fuji Electric's growth plan in India.