WMI Web Machine Interface
Motion Control
|
HMI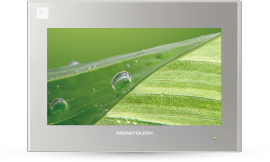 [view large image]
Web Machine Interface, is the method by which multiple equipment or machines are linked by a host control system which is accessible and controllable on the web. It allows users to directly access the connected network of their machines, plants and applications.
Find out more
Solutions
Energy and Utilities
In energy and utility segments, increasing efficiency and cutting down waste are some of the key challenges many ...
Water and Waste Water
Most of the energy consumption in Water and Waste Water Treatment Plant (WTP) is electric power consumption it is ...
ALL SOLUTIONS
---
Services
Fuji Electric offers a wide range of design and consultation services related to the development of solutions in all of the industry sectors we operate in. Each project requires specific inputs and deep expertise to create the best possible solutions
Read More