V9 SERIES
Motion Control
|
HMI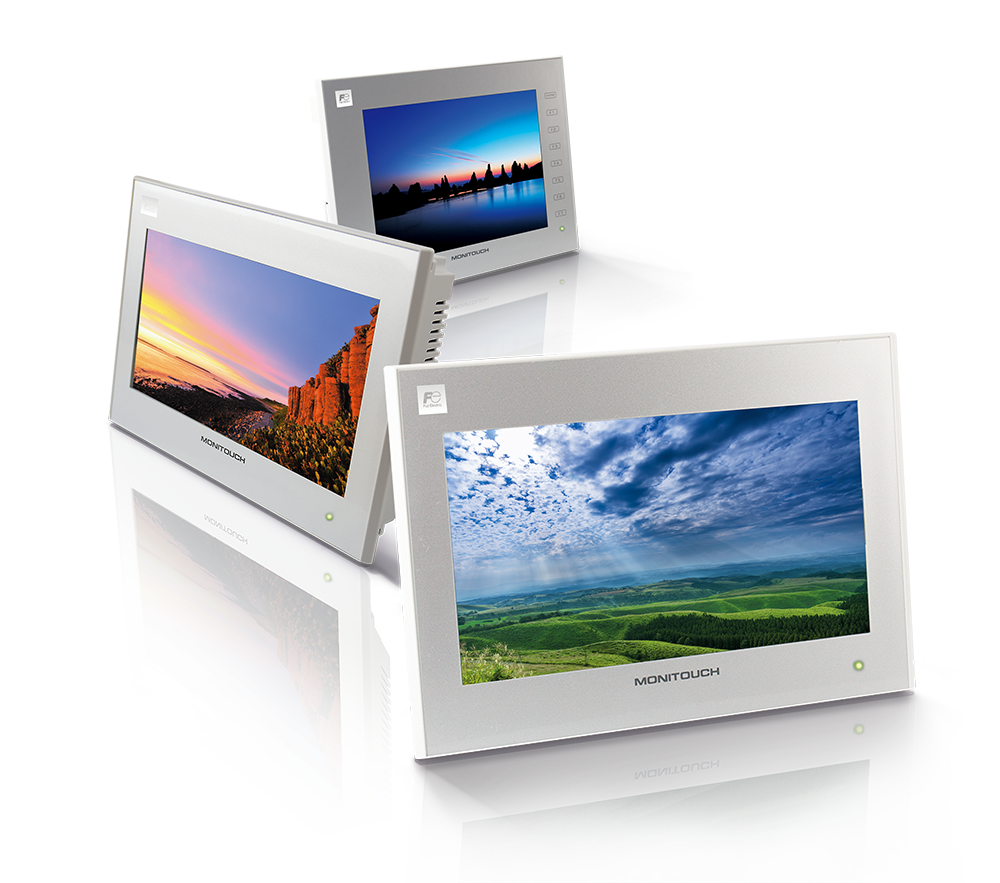 [view large image]
All types of the V9 series are equipped with VNC server function for remote monitoring and control of production from your tablet PC. By connecting a PC to a V9 via wireless LAN, screen data can be shared and ladder programs transferred to the PLC. There is no need to physically connect the units and it is easy to debug programs on site. Vertical display and edits on the screen are possible (by left or right turning). Images can be laid out four times the screen size in height or width according to your needs. The displayed image can be magnified up to 200% by pinching out the screen, and reduced to the original size by pinching it in. Operation logs can be searched for by specifying an operator or date and time. The log viewer is simply accessed by selecting it from the drop-down menu. There is no need to create a new display area. Error messages are described in a sentence for easy comprehension.
Find out more
Solutions
Energy and Utilities
In energy and utility segments, increasing efficiency and cutting down waste are some of the key challenges many ...
Water and Waste Water
Most of the energy consumption in Water and Waste Water Treatment Plant (WTP) is electric power consumption it is ...
ALL SOLUTIONS
---
Services
Fuji Electric offers a wide range of design and consultation services related to the development of solutions in all of the industry sectors we operate in. Each project requires specific inputs and deep expertise to create the best possible solutions
Read More