ALPHA 5 Smart
Motion Control
|
Servo Systems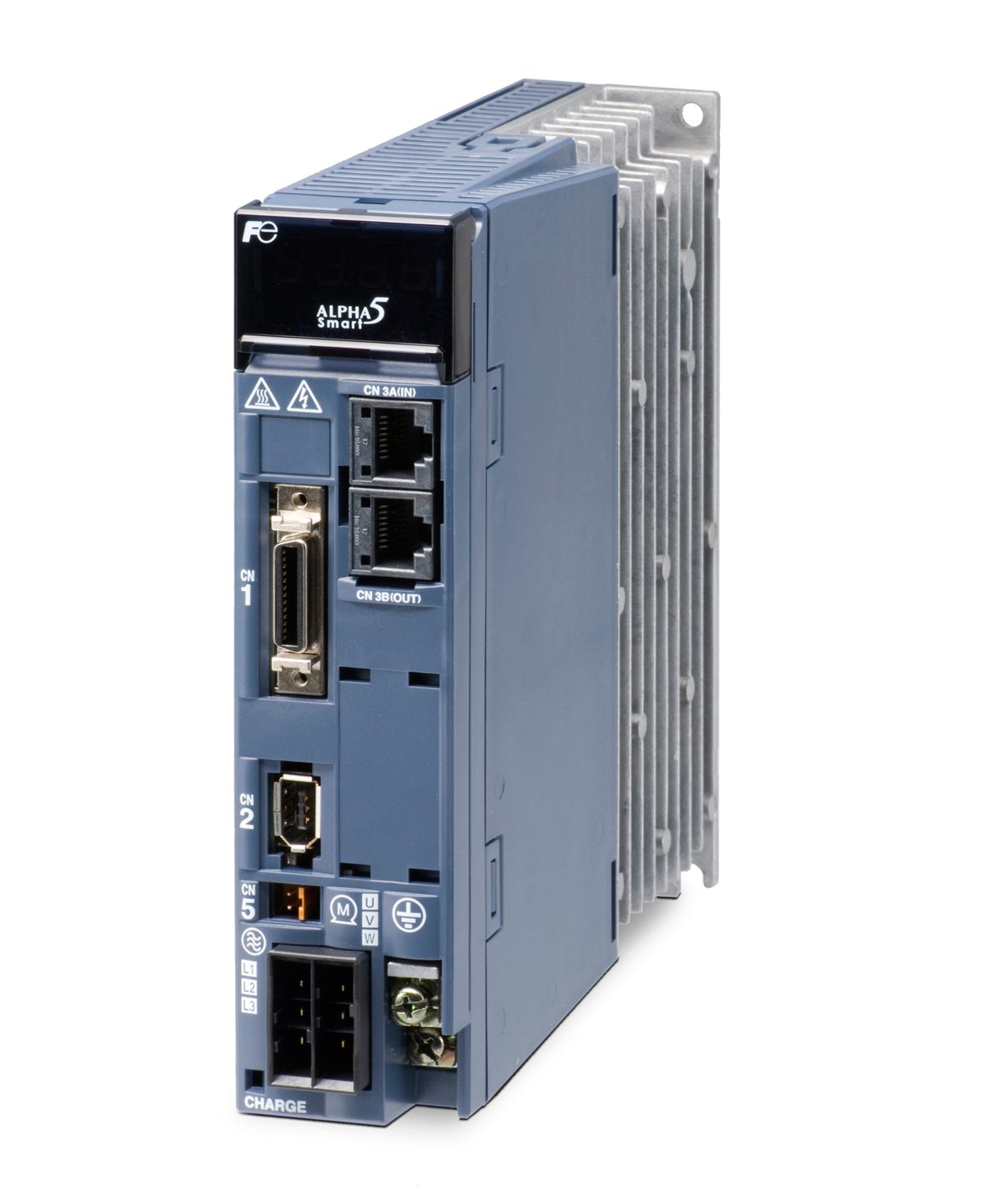 [view large image]
Fuji Alpha 5 Smart Series is equipped with the new auto-tuning function. Optimal tuning can be realized even for low-rigidity devices. Easy adjustments are possible, even for long belt mechanisms, gears with considerable backlash and rack and pinion mechanisms. Motors will run smoothly without oscillating, even with varying rigidity in belt tensions, for example. They have been designed for a long life with ambient conditions of 30 degrees on average, a load factor within 80% and an operation rate of 20 hours a day. Smart design ensures that positioning function is built as standard. No external units or special equipment is required for positioning. It can be used on site, or off site in offices. Test operations like reading, writing, teaching and saving parameters can be carried out easily on site and the data can be checked or edited back at the office.
Find out more
Solutions
Energy and Utilities
In energy and utility segments, increasing efficiency and cutting down waste are some of the key challenges many ...
Water and Waste Water
Most of the energy consumption in Water and Waste Water Treatment Plant (WTP) is electric power consumption it is ...
ALL SOLUTIONS
---
Services
Fuji Electric offers a wide range of design and consultation services related to the development of solutions in all of the industry sectors we operate in. Each project requires specific inputs and deep expertise to create the best possible solutions
Read More