PRESSURE TRANSMITTERS
Instrumentation
|
Instrumentation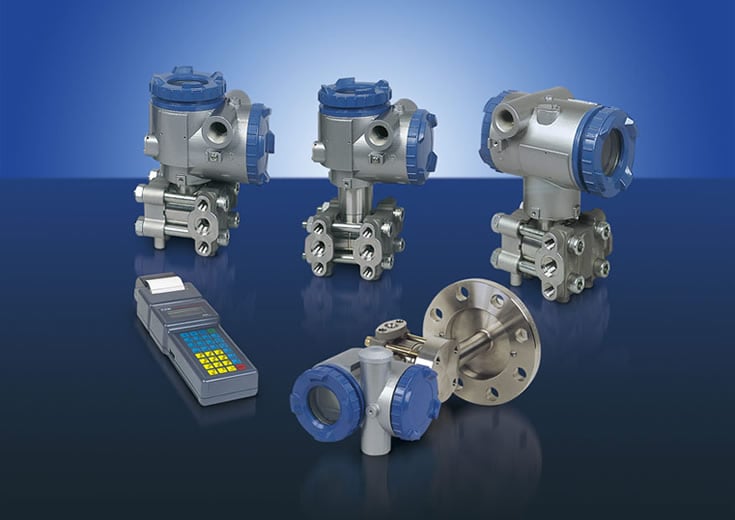 [view large image]
Fuji Pressure transmitters enable long-term stable measurement of pressure or differential pressure (flow rate). They have anti-corrosive diaphragms made from gold and ceramic for use in desulphurization facilities, hydrogen production and supply systems. Zirconium diaphragms for use in hydrochloric acid, caustic soda and bleaching agent manufacturing. Titanium diaphragms for chlorides and sulphur compounds manufacturing facilities. Hastelloy-C for organic acid, non-organic acids and alkalis. Monel for alkalis and fluorine. Tantalum for hydrochloric acid, sulphuric acid, nitric acid and aqua regia.
They are mountable on any pipe and offer superior long-term stability - over 10 years. They generate a fast response in under 60 milliseconds and can be configured in the field through push buttons. Thanks to a special treatment method, the remote seal type transmitter can provide stable measurement even at a high temperature and under a high vacuum.

Find out more
Solutions
Energy and Utilities
In energy and utility segments, increasing efficiency and cutting down waste are some of the key challenges many ...
Water and Waste Water
Most of the energy consumption in Water and Waste Water Treatment Plant (WTP) is electric power consumption it is ...
ALL SOLUTIONS
---
Services
Fuji Electric offers a wide range of design and consultation services related to the development of solutions in all of the industry sectors we operate in. Each project requires specific inputs and deep expertise to create the best possible solutions
Read More