Manual Motor Starters Starters and Contactors
Electrical Distribution & Control
|
Electrical Distribution & Control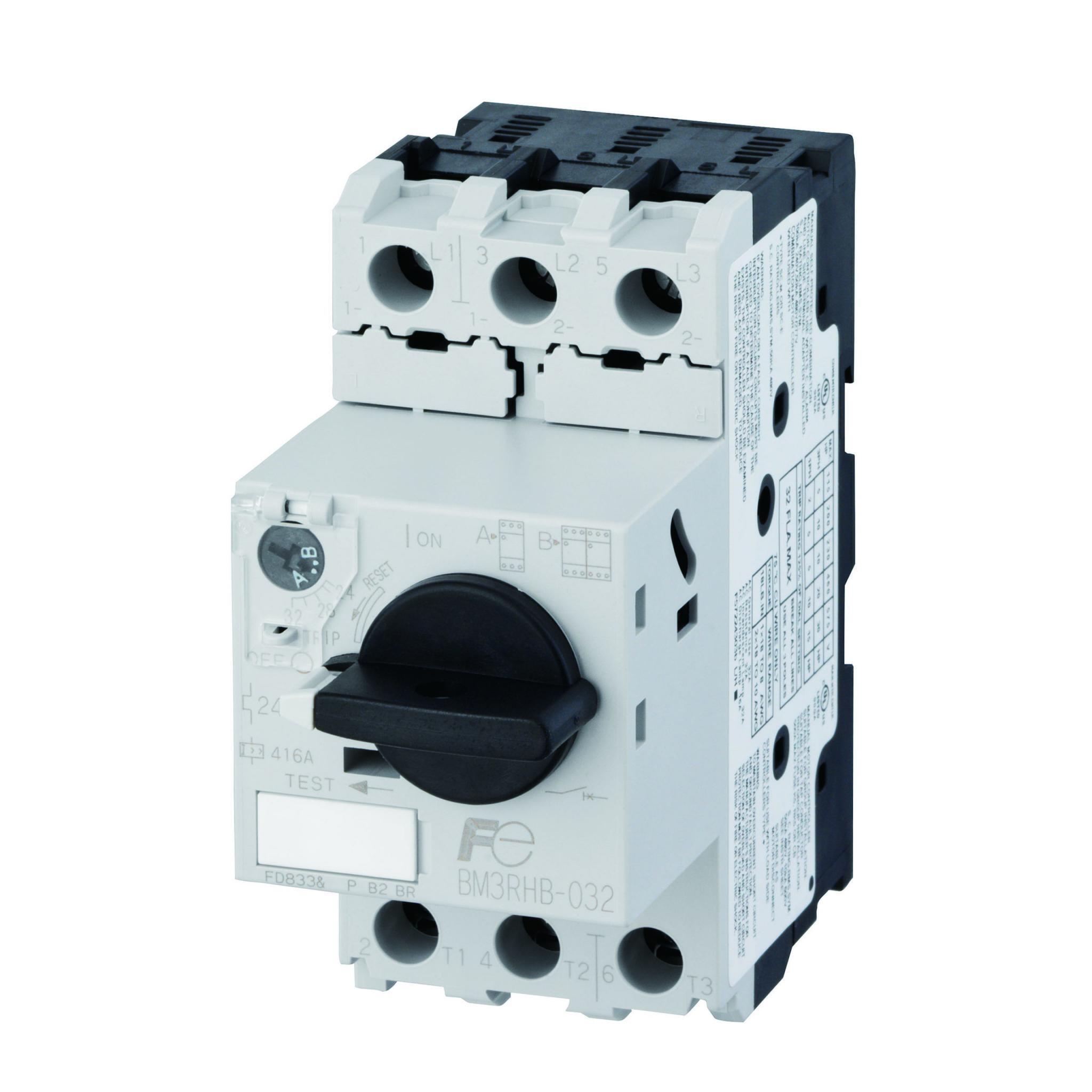 [view large image]
Fuji's BM3 Motor Starter Series has circuit breaker and overload relay functions that meet cUL listed group installation regulations of the national electrical code and reduces the number of circuit breakers or fuses in your motor control panel. Fuji Electrics' MMS can be combined with the SC-E series contactor for a combination starter. Fuji's MMS type E and F are cUL listed as self-protected combination controllers and replace a UL489 circuit breaker or fuse in a motor branch circuit. Manual Motor Starters provide optimal protection by integrating the functions of a molded case circuit breaker and thermal overload relay into a highly compact unit.
The DUO series adds a new family of compact, high-performance combination starters to manual motor starters BM3 series, magnetic contactors SK and SC-E series, and thermal overload relays TK12 and TK-E series to form a complete line-up of motor control products.
Combination starters combined with manual motor starters and contactors, provides 52% reduction for mounting space and 90%reduction for wiring work to make a control panel. Short-circuit protective coordination is in place between protective devices and the equipment to be protected. The devices conform to UL including Type E, Type F, CSA, IEC and other international standards.
Find out more
Solutions
Energy and Utilities
In energy and utility segments, increasing efficiency and cutting down waste are some of the key challenges many ...
Water and Waste Water
Most of the energy consumption in Water and Waste Water Treatment Plant (WTP) is electric power consumption it is ...
ALL SOLUTIONS
---
Services
Fuji Electric offers a wide range of design and consultation services related to the development of solutions in all of the industry sectors we operate in. Each project requires specific inputs and deep expertise to create the best possible solutions
Read More