FVR New Micro
Drive and Control
|
Low Voltage Drives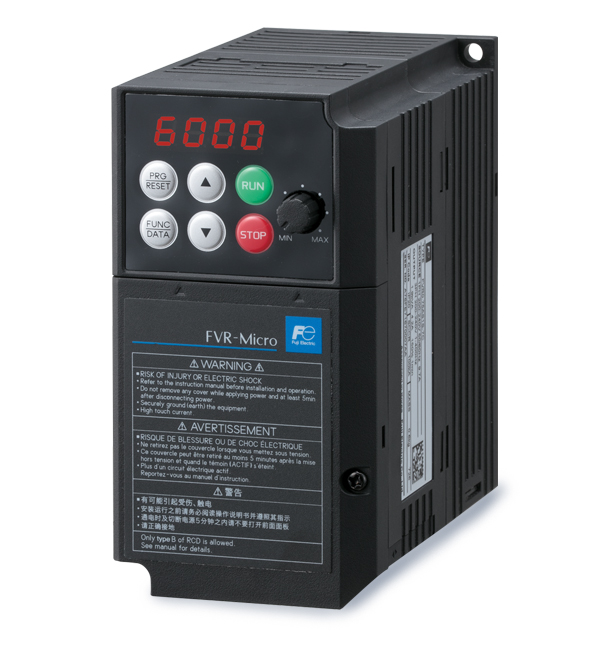 [view large image]
FVR- New Micro:-Compact & Simple Drives and has Ideal function to serve various needs with small-capacity settings.The optimum frequency setting method can be selected to match your machine or equipment. This Drive is equipped to run simple applications for OEM's and have software features of High End Drives.
Find out more
Solutions
Energy and Utilities
In energy and utility segments, increasing efficiency and cutting down waste are some of the key challenges many ...
Water and Waste Water
Most of the energy consumption in Water and Waste Water Treatment Plant (WTP) is electric power consumption it is ...
ALL SOLUTIONS
---
Services
Fuji Electric offers a wide range of design and consultation services related to the development of solutions in all of the industry sectors we operate in. Each project requires specific inputs and deep expertise to create the best possible solutions
Read More