FRENIC MINI
Drive and Control
|
Low Voltage Drives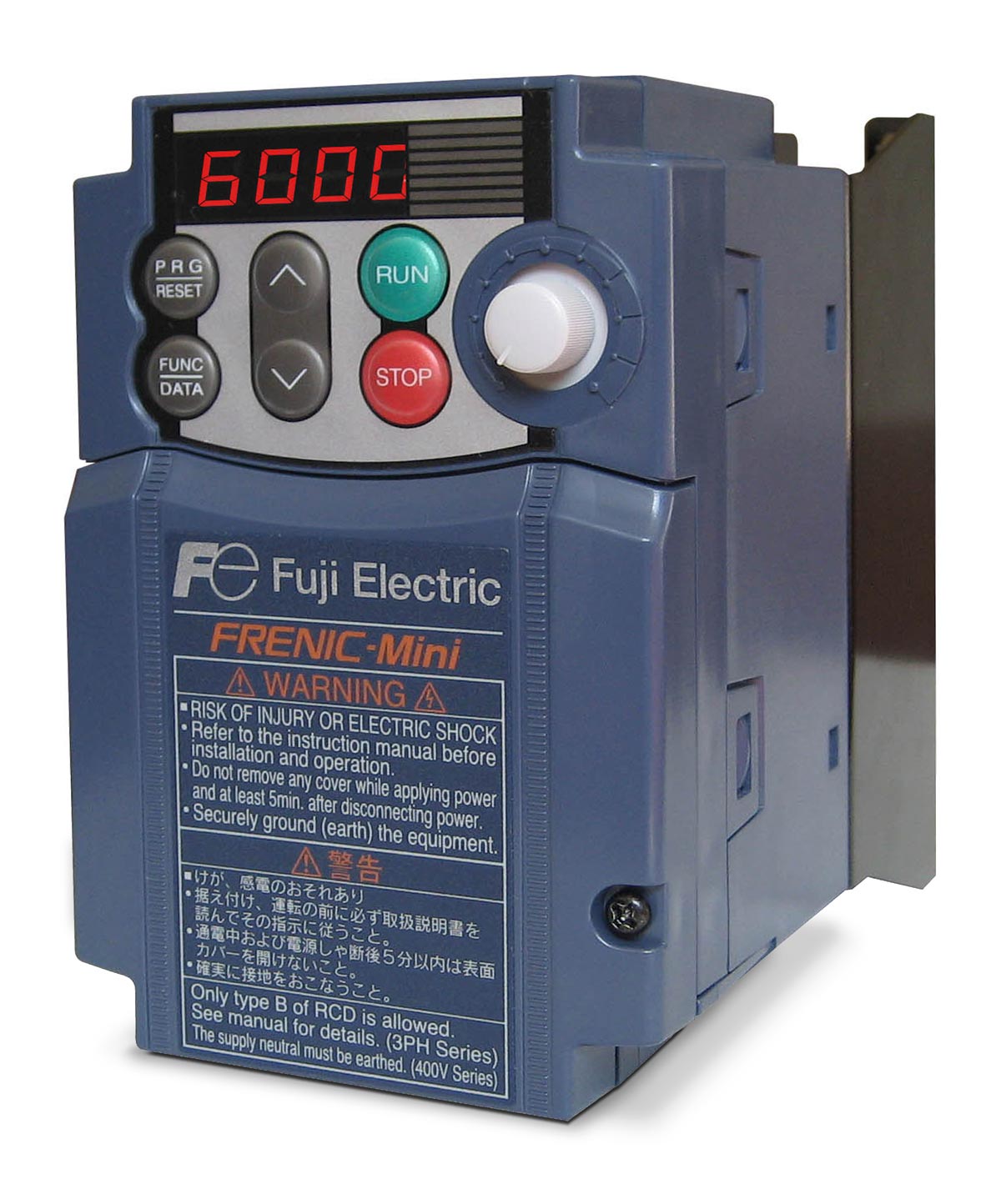 [view large image]
The Frenic New Mini C2 is ideal for applications that require high starting torque, such as heavy inertia and conveyor machines. The dynamic torque vector control system with a slip compensation controller shortens the time required for setting. With a compact design, simple operation and global compatibility, FRENIC-Mini C2 elevates the performance of a wide range of devices and equipment - including conveyors, fans, pumps, centrifugal separators, and food processing machines - to improve system integration and energy efficiency. The energy saving aspect alone helps to cut costs and lower maintenance costs as well.
Find out more
Solutions
Energy and Utilities
In energy and utility segments, increasing efficiency and cutting down waste are some of the key challenges many ...
Water and Waste Water
Most of the energy consumption in Water and Waste Water Treatment Plant (WTP) is electric power consumption it is ...
ALL SOLUTIONS
---
Services
Fuji Electric offers a wide range of design and consultation services related to the development of solutions in all of the industry sectors we operate in. Each project requires specific inputs and deep expertise to create the best possible solutions
Read More