FRENIC MEGA G2
Drive and Control
|
Low Voltage Drives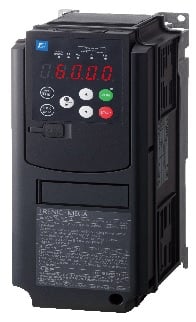 [view large image]
FRENIC MEGA G2, which is the successor of the former FRENIC MEGA G1 series and named a "Maximum Engineering for Global Advantage", is a high-performance, multifunctional drives designed to suit various applications. Fuji Electric has developed this product by gathering the best of its technologies to answer critical challenges, optimize your application energy efficiency, and gives you comprehensive control.
With the flexibility and functionality to support a wide range of applications on all types of mechanical equipment, FRENIC-MEGA G2 takes core capability, responsiveness, environmental awareness, and easy maintenance to the next level.
Find out more
Solutions
Energy and Utilities
In energy and utility segments, increasing efficiency and cutting down waste are some of the key challenges many ...
Water and Waste Water
Most of the energy consumption in Water and Waste Water Treatment Plant (WTP) is electric power consumption it is ...
ALL SOLUTIONS
---
Services
Fuji Electric offers a wide range of design and consultation services related to the development of solutions in all of the industry sectors we operate in. Each project requires specific inputs and deep expertise to create the best possible solutions
Read More