FRENIC AQUA
Drive and Control
|
Low Voltage Drives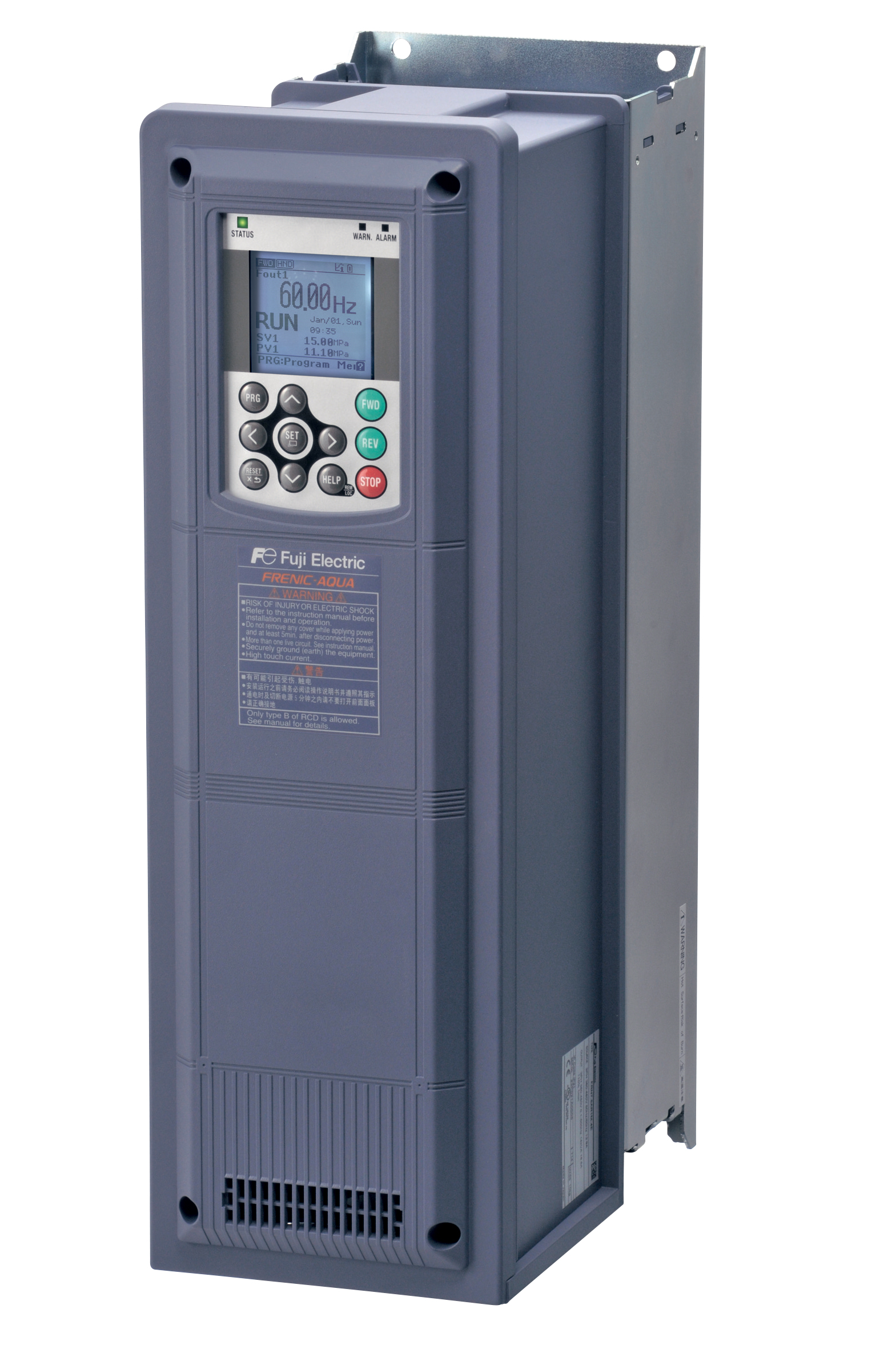 [view large image]
The FRENIC-AQUA series is a dedicated inverter which helps to control pumps and motors. It helps energy-saving of pumps by eliminating ineffectual operations by regulating the amount of water required for various uses to significantly provide electricity conservation and cost reduction. FRENIC-AQUA has a wide capacity range - from 0.75 to 710 Kw. Analog inputs as well as 13 steps of customizable logic can be managed. It functions up to an overload capability of 110% and has torque vector control. 4 different pump control modes are available as standard and up to 9 pumps can be controlled with one inverter. Energy saving functions, such as 'Sleep Mode' can be activated when required.
Find out more
Solutions
Energy and Utilities
In energy and utility segments, increasing efficiency and cutting down waste are some of the key challenges many ...
Water and Waste Water
Most of the energy consumption in Water and Waste Water Treatment Plant (WTP) is electric power consumption it is ...
ALL SOLUTIONS
---
Services
Fuji Electric offers a wide range of design and consultation services related to the development of solutions in all of the industry sectors we operate in. Each project requires specific inputs and deep expertise to create the best possible solutions
Read More