FRENIC ACE
Drive and Control
|
Low Voltage Drives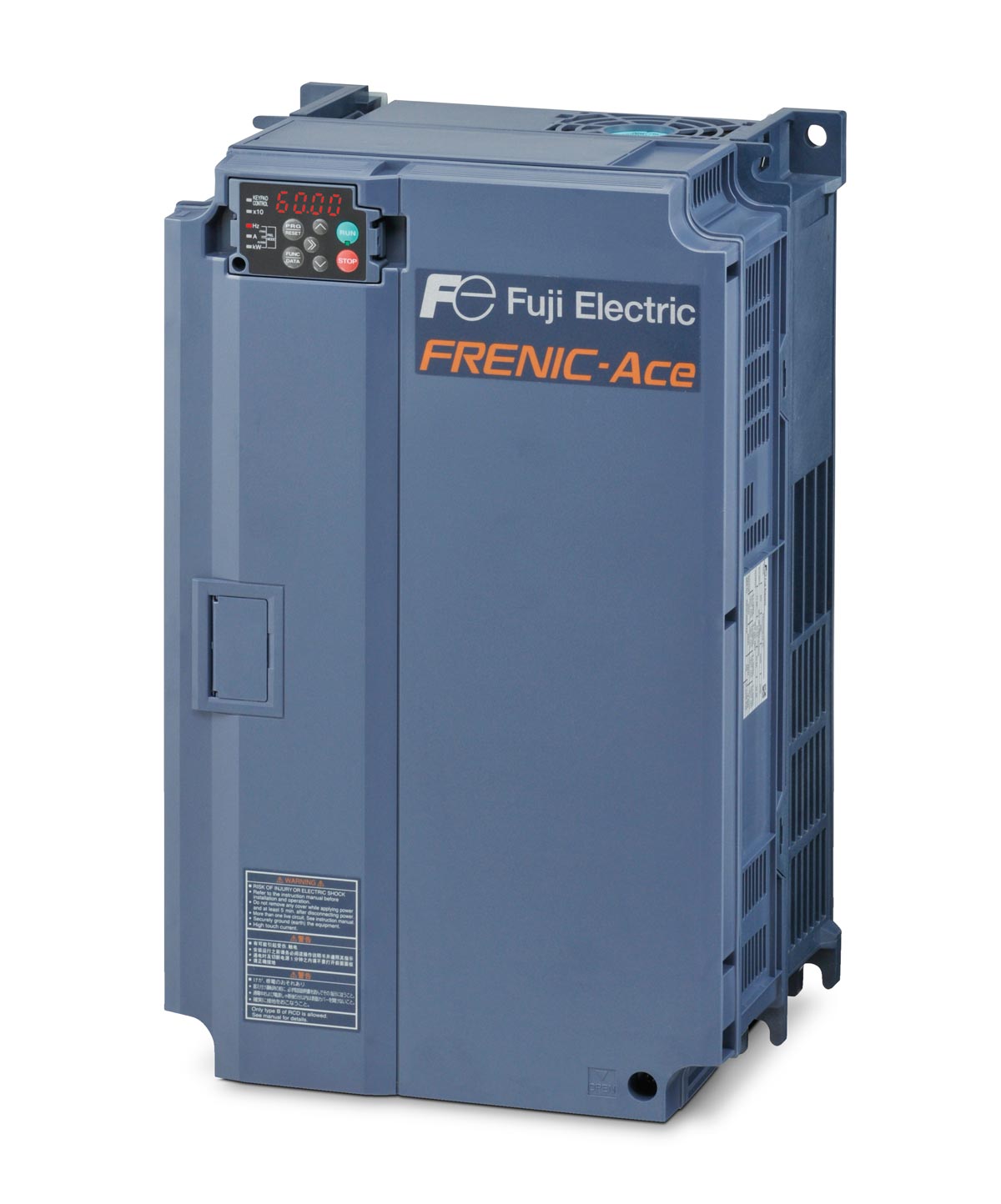 [view large image]
The standard inverter for the next generation, the FRENIC-Ace can be used in most types of applications - from fans and pumps to specialized machinery. The customizable and programmable logic functions up to a maximum of 200 steps, whether it is simple logic functions or full-scale programming. It supports both digital and analog operations. It can be used for dedicated purposes such as wire drawing machines, spinning machines and hoists with the appropriate programming templates. The FRENIC-Ace offers advanced integration capabilities including applied power ratings, sensorless dynamic torque vector control, PM synchronous motor control, 2-channel on-board RS485 communication port, and customer customizable logic.
Find out more
Solutions
Energy and Utilities
In energy and utility segments, increasing efficiency and cutting down waste are some of the key challenges many ...
Water and Waste Water
Most of the energy consumption in Water and Waste Water Treatment Plant (WTP) is electric power consumption it is ...
ALL SOLUTIONS
---
Services
Fuji Electric offers a wide range of design and consultation services related to the development of solutions in all of the industry sectors we operate in. Each project requires specific inputs and deep expertise to create the best possible solutions
Read More